This initiative is designed to create a link between the green bean buyers and roasters. In many cases it is quite difficult to meet face to face due to the size of the United States / Canada and roasters are only getting to choose from the coffees that are sent to them as samples. It will also include a cupping session / buying show whereby roasters can cup a broad spectrum of origins and make purchasing decisions.
Everyone is invited and this event is FREE to attend.
[creativ_columns structure="50|50″][creativ_col position="a"]When:
9am – 12pm
Saturday 20th February 2021
[/creativ_col]
[creativ_col position="b"]Where:
60 E 5th St
Tempe, AZ 85281,
United States
[/creativ_col][/creativ_columns]
2019 EXHIBITORS
See below for Green Bean Suppliers & Sponsors: 
JC COFFEE FARMS We are coffee growers from Cocarive in Carmo de Minas, Mantiqueira de Minas Region, in Brazil. We sell direct to Roasters in North America, delivered to your door. We produce, process, export, import and deliver to your door, the best coffees Brazil has to offer. We offer Honey process, Naturals, Pulped Naturals and Fully Washed coffees, Micro lots and Blenders.  
---
ABIRA Abira is a proud Colombian coffee producer based in Salgar, Antioquia. Our mission is simple: to create a supply chain that directly links the coffee farmer to the coffee roaster. We call this The Abira Way. Our passion for coffee drives us to meticulously control each level of production, which allows us do produce exceptional quality with remarkable consistency. This attention to detail and our ability to source throughout Colombia ensures that we deliver a broad portfolio of exceptional Colombian coffee directly to roasters around the world.
---
IFILL SYSTEMS iFillsystems TM manufactures single serve pods, brewer, and filling machine equipment. The company is passionately dedicated to bring coffee house quality to the single serve market. Our unique compression lid permits degassing for same day roasting, grinding, and filling, using 100% recyclable polypropylene materials – allowing for finer grinds and bigger fills. We pre-assemble our pods which enables our filling equipment to be compact and low cost, allowing even the smallest entity into the huge global single serve market.
---
---
 ALCHEMY  is Australia's premium syrup supplier and now has introduced its much acclaimed  Golden Turmeric Elixir range to North America. The Golden Turmeric Elixir allows a café to easily create delicious, healthy hot and cold drinks packed with the goodness of turmeric. For more information go to www.alchemycordial.com.au or www.GSDglobaltrading.com
---
---
Descamex is a proud producer of a great-tasting decaffeinated coffee with our Mountain Water Process, certified organic by the OCIA (NOP, COR, EU, MEX & JAS).  Our process is also certified to maintain the Kosher, Halal, Rainforest Alliance, Bird Friendly, Utz and/or fair-trade-certified status of the coffees processed. Our facilities have achieved FSSC 22000 and ISO 17025 certifications.  Our company has been deemed a Socially Responsible Enterprise by CEMEFI since 2006, and a Healthy Responsible Enterprise by the Wellness Council. Oh, and Descamex also offers great tasting MC decaffeinated coffees as well! descamex.com.mx
---
---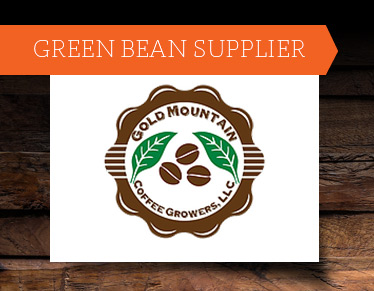 GOLD MOUNTAIN COFFEE GROWERS has its own farm (Finca Idealista) in Nicaragua and also connects partner specialty coffee producers directly with roasters. They treat coffee farms like vineyards for fine wines, unlocking the full potential of high-cupping coffees to make a positive impact at origin. Gold Mountain won the SCAE Sustainability Award in 2016 for its work on environmental and social sustainability. Roasters have used Gold Mountain coffees to win the Good Food Awards and medals in the Golden Bean Awards (19 in 2019 alone!), and baristas have used their coffees to bring them to the final rounds of competitions. 
---
 OPTCO  Since 1990, Organic Products Trading Company has been working directly with small-scale farmers around the world to source high quality green specialty coffee. Our business is built on long-term relationships with Certified Organic and Fair Trade co-operatives as well as conventional farms that focus on improving their communities, their families, and their environment. OPTCO's mission is to support coffee producers by providing market access, in addition to collaborating on development projects, gender equality initiatives, harvest finance, and quality improvement programs. Join the effort to support coffee communities by sourcing your certified and conventional beans with OPTCO.
---
Ipanema Coffees is a specialty coffee producer created in 1969. The company has tree farms, two in the south of Minas Gerais and one in the Mantiqueira mountains in Brazil.
With more than 50 years of history, the company has worldwide recognition for its excellency in coffee production and quality, exporting to more than 28 countries. It is also RFA, UTZ, C.A.F.E Practices and Nespresso AAA certified following strict processes and management for environmental, social responsibility and production.
---
PERUNOR SPECIALTY COFFEE We are a company dedicated to grow and commercialize specialty and certified coffee. PERUNOR was established in July 1998 with the objective of meeting the demand for high quality and certified coffees (Organic, Fair Trade, among other certifications) from buyers in the United States, Europe and Canada, for which the founders decided to start a program of cultivation of specialty coffee and established commercial alliances with various cooperatives and associations of coffee farmers. PERUNOR has a coffee farm located in district Lonya Grande in Amazonas at the north of Peru. Some of the cooperatives and associations of coffee farmers we work with are located in Amazonas, San Martin, Cajamarca, Junin, Pasco and Cuzco.